This is really amazing. Allah talks about the heavenly bodies in the Surah 36 namely Yaseen, Ayah # 39 that all the heavenly bodies in the heavens Swim, float or go around an orbit. Not only that Allah is telling us about a scientific or astronomical fact that all heavenly bodies have Orbits and they go around, but the words that are used, or the phrase that is used in this verse which says " All heavenly bodies swim in an orbit" is a textual miracle. The phrase that is used is :
Now if we you take the phrase
and reverse it it makes the same phrase with the same meaning
Read it from both sides and it reads the same thing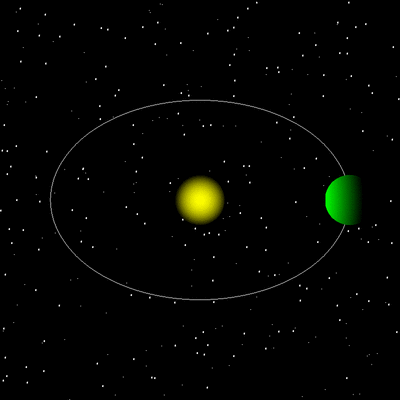 Thus they form a Circle or an orbit, that is to say a word picture of the Orbits of these heavenly bodies is shown to us.